The Story
The History of Sparrows Point is the Fabric of Our Country
Site History
The Pennsylvania Steel Company purchased the original Sparrows Point property from local families in 1887.
Steelmaking began in 1889. Bethlehem Steel Company acquired the property in 1916 and grew substantially through World War II.
Sparrows Point became the world's largest iron, steel and tin producer, employing 30,000 workers and supplying projects such as the Golden Gate Bridge, George Washington Bridge and various WWII ships.
A Changing World
In the early 1960s, the rise of imported steel and new materials use started to threaten the US steelmaking industry.
Despite ongoing investments, the mill could not remain competitive.
Bethlehem Steel filed for bankruptcy in 2001, and after a series of new owners also failed, steelmaking ceased in June 2012.
Departure from the past
In 2014, Sparrows Point Terminal (SPT), now known as Tradepoint Atlantic, purchased the 3,100 acre site.
In a place that once embodied the power of American industry, we are embarking on a new era.
Tradepoint Atlantic will become the largest intermodal redevelopment in the country — and a new emblem of American reinvention and resilience.
LOOKING TOWARDS THE FUTURE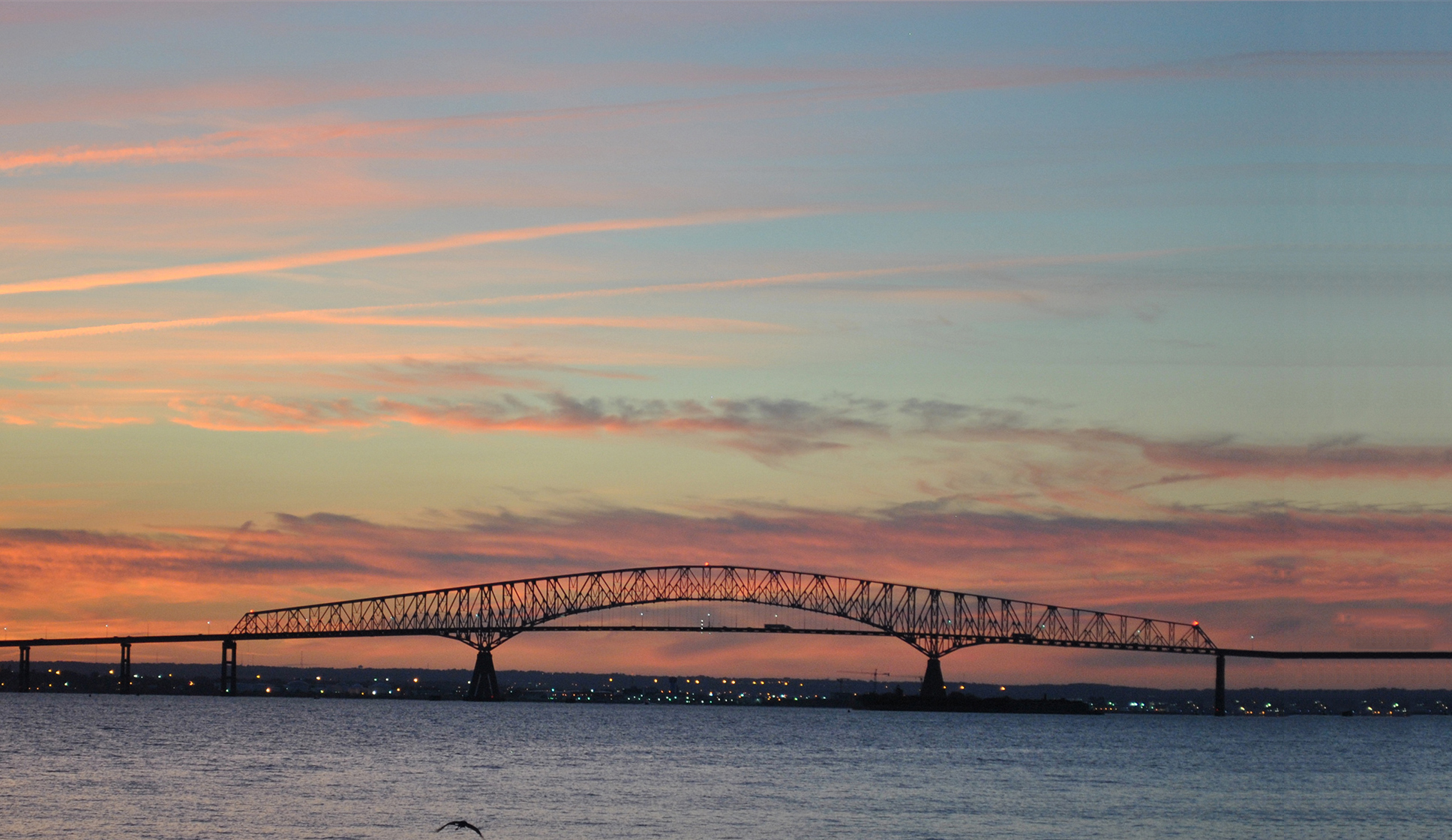 A transformational vision to drive efficiency and value for our tenants and customers…
Rail Infrastructure Development
Over $1 million invested
in short-line track work
New track crew working
on a permanent basis
Additional investments underway
Channel Depth Plan
Three-step plan to increase
water depths in marine area
Marine Berth Development
Materials for berth
reconstruction on site
Best-use analysis underway
Warehouse Development
Anchor tenant signed and
construction in progress
Strong industry interest
Spec plans underway
15 million square feet of new development planned
Tradepoint Atlantic Ownership Structure
Tradepoint Atlantic is a privately held LLC owned by Redwood Capital Investments and Hilco Global.

Redwood Capital Investments, LLC is the private investment company for the founders of Allegis Group, the largest temporary staffing company in the United States.
The Redwood portfolio of operating companies includes: Tradepoint Atlantic, Erickson Living, Thompson Gas, Tarpon Towers, Redwood Rail and Beltway Capital.

Hilco Global is an independent financial services company and the world's premier authority on asset valuation, monetization and advisory solutions.
Hilco Global's real estate acquisitions team has acquired over 40 million square feet of industrial and office properties, including Tradepoint Atlantic, RG Steel –Warren, GM Mansfield, GM Pontiac, GM Wyoming, Cooper Tire –Albany, Sony Electronics –Dothan, and Siemens –Elgin.
Tradepoint Atlantic Team
Michael Mullen
Interim CEO
Four decades of experience in the industrial development business. Developed or redeveloped more than 70 million square feet of industrial facilities, airfreight facilities, and major railway intermodals.
Directing the master plan transformation of the site into a world-class transportation, manufacturing and logistics hub.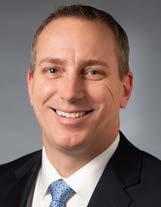 Eric Gilbert
Executive Vice President of Development
Leads all aspects of the logistics chain to leverage site strengths, including its deep-water marine assets, dual Class I railroad connectivity and natural gateway to the region's transportation network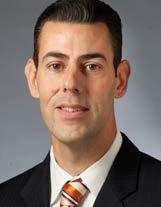 Joe Greco
Vice President of Marine / Commercial
Leading the strategy to fully utilize the site's rail and port capabilities
Focused on growing import & export commodities by tying trans-load operations with rail and port assets, expanding distribution centers and cross-dock facilities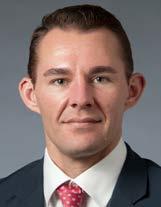 Kerry Doyle
Chief Financial Officer
Ensures the Master Plan is designed to meet financial expectations, that resources are efficiently deployed, and key projects are fully capitalized
Tightly focused on underwriting successful opportunities and strategic risk taking in order to achieve the organization's future milestones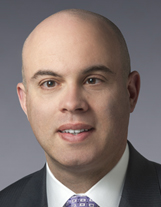 Mike Pedone
General Counsel
Oversees all corporate legal affairs, including the project's environmental compliance programs
Provides risk management solutions and ensures that the company's transactions are designed and executed effectively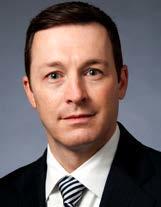 Aaron Tomarchio
Vice President of Corporate Affairs
Directs and develops public relations, government affairs, corporate marketing and communications strategies
Coordinates available government incentive programs and packages to support the site selection process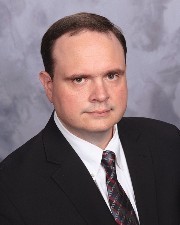 Paul Thomas
Vice President of Rail Operations
Manages operations at Tradepoint Rail
Developing an operating and capital investment strategy for Tradepoint Atlantic's short-line railroad
JLL Tradepoint Atlantic Leasing Team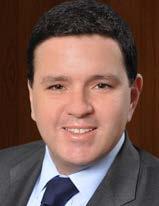 Mark G. Levy
Managing Director, Head, Mid-Atlantic Industrial Property Services Group
In addition to being Mid-Atlantic Industrial Property Services Group leader for JLL, Mark also leads the firm's US Port, Airport and Global Infrastructure Group. In the Mid-Atlantic, Mark has direct responsibility and oversight for all of the practice group activities in the region, including capital markets, agency and corporate occupier representation
Ben Meisels
Senior Vice President
Ben brings over 22 years of experience to the JLL team and is responsible for providing real estate advisory and transaction services to corporate end-users and individuals and institutional owners of commercial real estate. Ben provides direct oversight relating to the institutional agency leasing business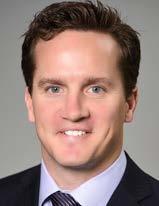 Ryan Burrows
Vice President
Ryan has over 11 years of experience in the commercial real estate industry and is responsible for providing real estate advisory and transaction services to institutional owners and corporate occupiers throughout the Mid-Atlantic region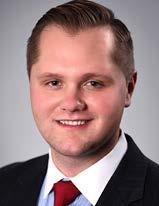 Greg Ferraro
Associate
Greg assists clients with lease negotiations, acquisition / disposition services and new business development for the industrial team's tenant representation and agency leasing business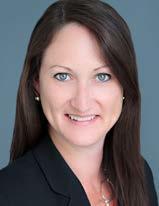 Erin Corrie
Senior Associate
Erin specializes in industrial, port and maritime related real estate and brings over 10 years of experience to the JLL team. Erin was previously the Economic Development Manager for the Virginia Port Authority and was responsible for attracting port users and growing the seaport.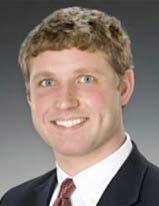 Lee Allen
Senior Vice President
Lee's primary responsibilities at JLL include assisting clients with land sales, site selection, lease negotiations, acquisition and disposition services. Lee works diligently to assist clients with various requirements from strategy through implementation.